INCREASE THE VALUE OF YOUR Brisbane HOME
A bathroom renovation is your chance to fix a leaky sink or cracked tiles. Our custom builders will correct any dangerous sections of your existing bathroom while repairing the space aesthetically
Building or renovating a bathroom takes precise planning and strong collaboration with plumbers, tilers, electricians, and other trades. At Amazing Builds, we bring your custom bathroom design to completion through our extensive experience, knowledge, and network of trusted tradespeople. We love the challenge of utilising limited space and creating functional, stylish new bathrooms.
Correct Unwanted Features in Your Bathroom
A bathroom renovation is your chance to fix a leaky sink or cracked tiles. Our custom builders will correct any dangerous sections of your existing bathroom while repairing the space aesthetically.
Create a Spacious, Functional Bathroom
Bathroom renovations can increase your quality of life by making a small space feel much more spacious. Creative new designs and storage techniques will allow you to de-clutter your bathroom and feel a sense of calm every time you use it. Our house renovation experts can install open shelving, medicine cabinets, wall racks and more to increase your bathroom's storage capacity.
There are countless innovations available when it comes to sinks, lighting, toilets, and other bathroom fixtures. The exciting possibilities for modernising your bathroom are endless.
Enjoy Living in an Energy-Conscious Home
Save water and help the environment by choosing Amazing Builds to install energy efficient appliances and fixtures in your bathroom. Upgrading your home creates major savings on your bills and helps you do your part for our planet.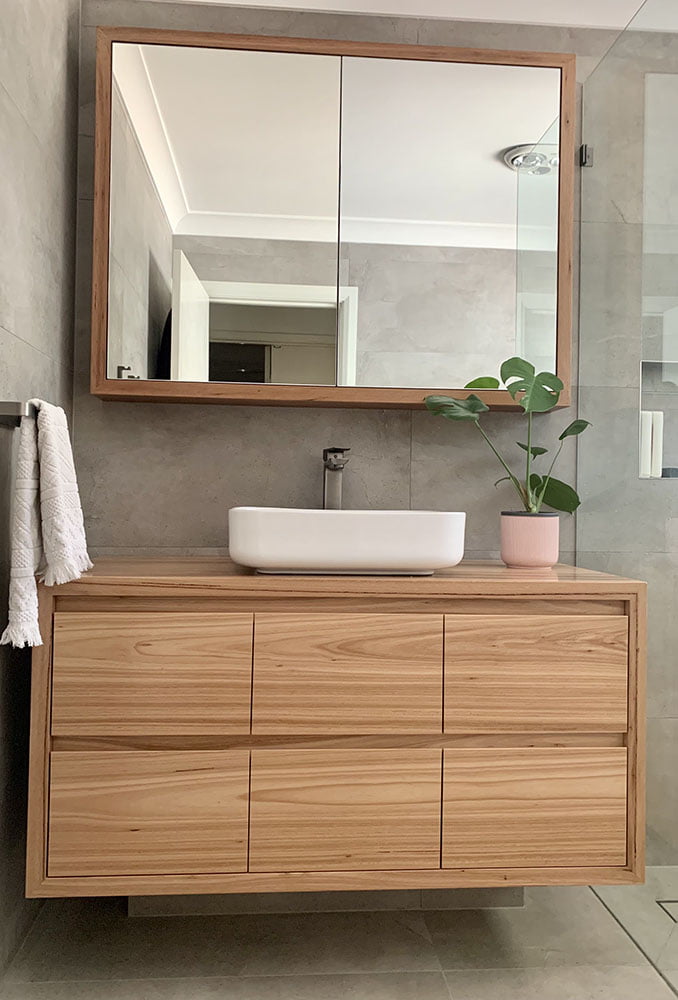 Speak to Amazing Builds about Your Options
There's no challenge that the house renovation team at Amazing Builds can't overcome. Breathe new life into your home by upgrading every inch of space with the help of highly qualified tradespeople. To discuss your ideas and plans with our designers, contact us online today. We can get your project started straight away!
CALL US FOR FABULOUS BATHROOMS